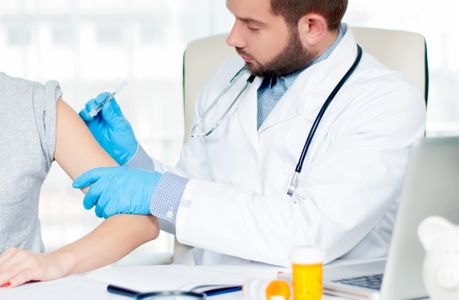 Flu Vaccines Available Now!
Walk-Ins Welcome during business hours
(Best times Monday-Friday, 9am-6pm)
Medicare & Most Insurances Accepted
Quadrivalent & 65 & Older Vaccine Available
We fill new and existing prescriptions in-store, by phone, and online.
Visit us in store or get in touch with a member of our pharmacy staff.
Scheffe Prescription Shop has been serving the community of Enid since 1946. Being a community staple, we've proudly taken on the role of improving Enid's health care by providing fast and personalized service. We strive to make every experience you have with us a great one. At our pharmacy, your family is our family. Our friendly staff is dedicated to ensuring that you receive expert care on every visit. Stop by today and let Scheffe Prescription Shop become part of your family.
Become a Pharmacy Insider
Subscribe to our newsletter for promotions, health news and savings
Your Pharmacy Experts
Trust Us With Your Health
At Scheffe Prescription Shop, we believe that being a local independent pharmacy means providing healthcare and compounding services to our patients that are customized to meet their needs. Visit us today and let us take care of you.

Becky B.
"Everyone is so helpful and friendly!!!! Pill pack is wonderful!!"

Rose B.
"Reliable, knowledgeable and very courteous personnel. Take a genuine interest in your needs and take time to listen to your questions, regardless what they may be. Have been a satisfied customer for over 47 years and will continue to do business with them until they close their doors."

Scheffe Prescription Shop combines high quality products with personalized care. Our staff is happy to help you with any questions you may have.
Check out our weekly health news blog, or subscribe to our newsletter and receive updates on health articles, promotions, specials and much more.
We offer a wide variety of services including conventional prescription filling, compounding, medical equipment, medicare open enrollment and much more.